Outdoor Adventure is the best Adventure company of M.P. awarded by M.P. Tourism.
Our mission
To motivate character advancement and self-revelation in individuals with being equal with different backgrounds through test and experience.
To incite people to accomplish more than they can at any point thought conceivable energy.
To energize the arrangement of fellowships and the improvement of joint and individual obligation.
To show sympathy for other people and to effectively take part in making a superior world.
Outdoor Adventures causes you to set objectives and beat them. An Organization which is involved in customized adventure sports and theme-based ordinary trips. Our programs are for all age groups. You could be anybody, an instructor, photographer, mountain dweller, researcher, promoting proficient, artist, craftsman. As long as you are happy to join us and realize your speciality well. There will be a lot of chances to learn.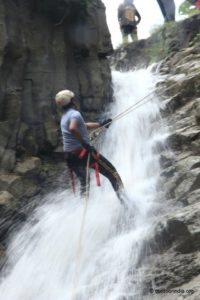 It's Adventure Organization which deals into various adventure sports like:
Camping
Water Rafting
Rock Climbing
Para Sports
School, family and Corporate camps – adventure-based(customised also available)
We also organize one day to multi-day camps.
Personal Service
From your first call, we'll give you why our pace of repeat travellers is so high. Our Area Specialists will be your single point of contact all through your experience of arranging and getting ready for your excursion (no business call-focuses here!). We deal with the entirety of your trip details, giving particulars about all that you'll require, from suitable garments to your whole schedule. As you travel, our Trip Leaders and nearby care staff handle the coordination's flawlessly, with the goal that you can lighten up and appreciate your experience.